About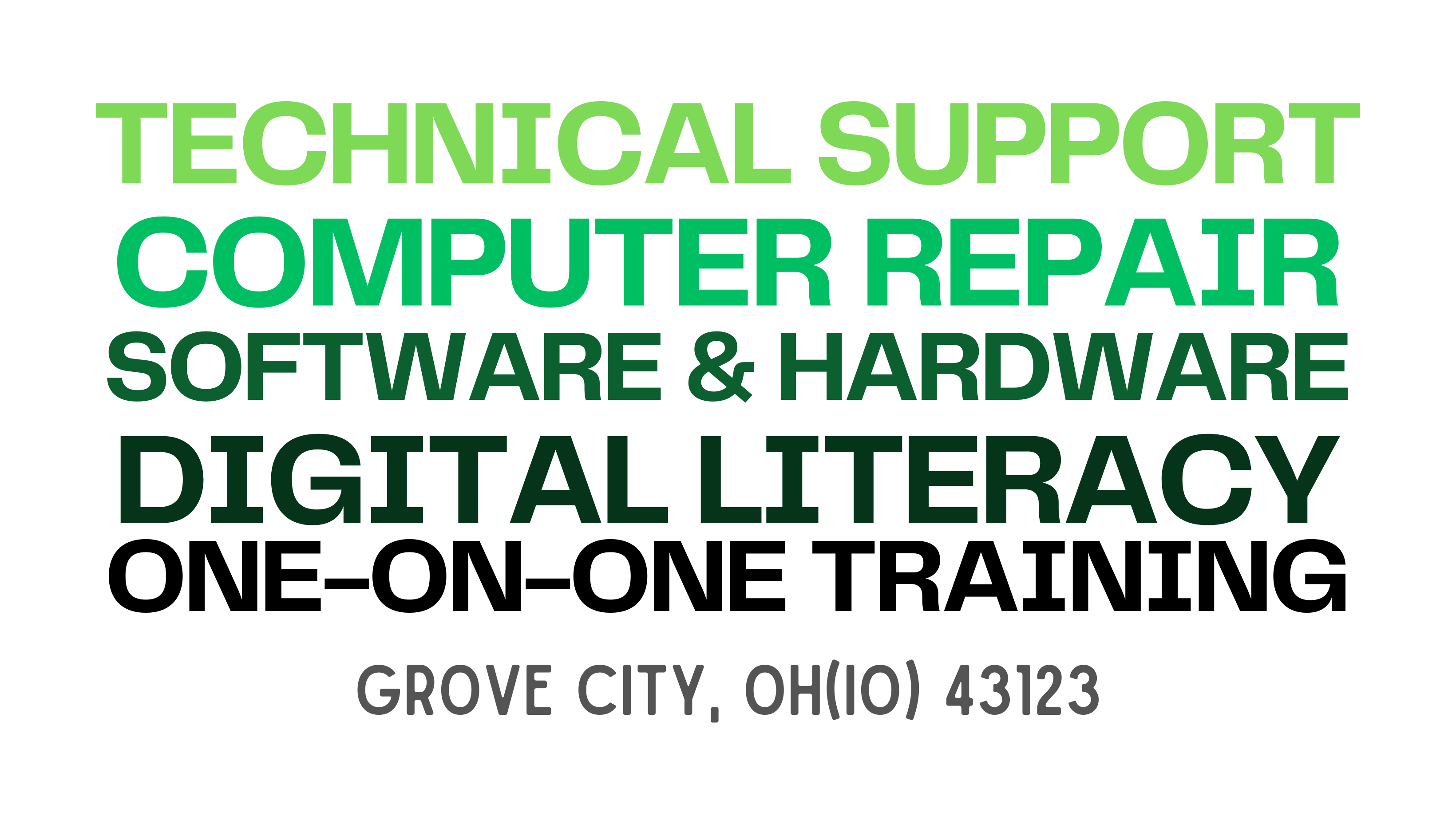 Grove City Tech Lab is a residential and commercial tech support and digital services company launched in July 2023 by Patrick Labbett.
As a resident of Grove City myself with family who live in the fast growing Beulah Park ecosystem, I wanted to focus on the community where I could make a meaningful difference locally.
Local experience
We are a proud member of the Grove City Chamber of Commerce...
And we're a BBB Accredited Business...
I live in Grove City and actively manage technology for companies through Call Theory (a.k.a. NotifiUs, LLC), including proficiency in hardware, software, devices, laptops, desktops, phones, operating systems, virtual, websites, and cloud - among others.
Grove City Tech Lab is the natural extension of my existing services as I continue to grow - just focused on my local community.
Meet people with technical interest
Join a community of other tech-enthusiasts and learners alike from the Grove City area and collectively improve your capabilities and understanding of technology.
Trade Name Registration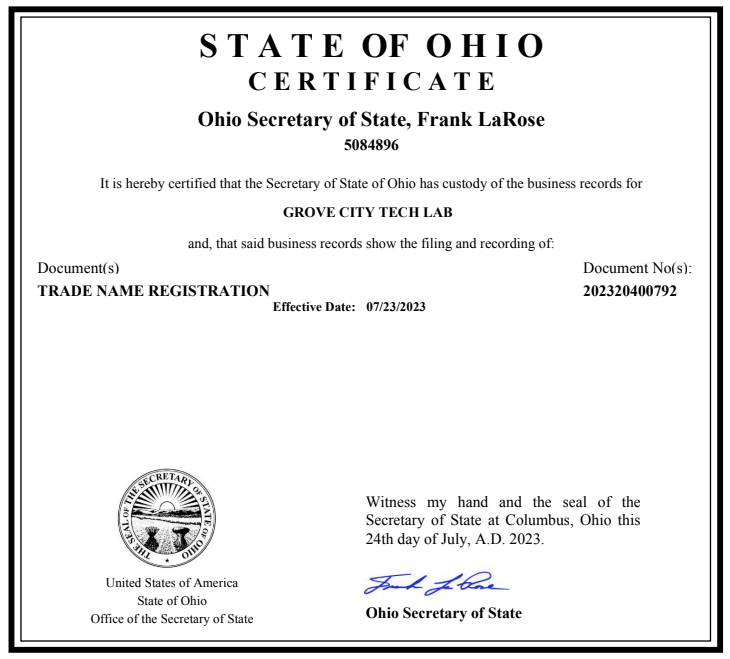 Additional Company Information
A list of relevant documents for our business. For more information, please visit NotifiUs, LLC, Call Theory, and Grove City Tech Lab websites respectively.

Professional Liability Insurance:
General Liability Insurance for meeting in-person: